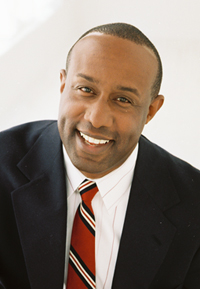 Gregory V. Williams
INNER IMAGE:
A person's image is determined by one's conduct and actions. And one's success can be tied to a person's image. An individual's inner image shapes his outer demeanor. The goal of Inner Image is to provide protocol and etiquette training for professional success. Whoever you are on the inside will be reflected on the outside. Gregory V. Williams, founder of Inner Image, is a firm believer that a person's success is directly related to a person's image, and that one's image begins from within, and reflected without.
His career has spanned over 20 years where he has worked in the financial and insurance industries, state and federal government, and also in the university and non-profit sectors. His extensive knowledge of working in different arenas has given him the ability to communicate and connect with a broad base of individuals and groups. As a gifted public speaker, he has spoken before both small and large groups. Yet, he is able to give the individual attention that one may require in a coaching situation.
Greg is a graduate of the University of South Carolina and
The Protocol School of Washington
which is the leader in etiquette and protocol services. He has received his Advanced Toastmaster through Toastmasters International.
Seminars and private consultations are available and are tailored to the needs of the group or individuals.